High School Choir Auditions
May 2–3, 2022
All current and prospective high school students are encouraged to audition!
Audition schedule:
Monday, May 2 from 7:00am–3:00pm
Tuesday, May 3 from 7:00am–5:00pm
Chamber Choir group call-back auditions will take place on Wednesday, May 4 at lunch
Students who wish to audition during school hours should first obtain permission from their teacher (during study hall, etc.) before signing up for an audition time. Incoming 9th grade students who plan to be in the advanced high school choirs are strongly encouraged to take at least one semester of Patriot Chorale.
AHS has three auditioned high school choirs:
Patriot Chorale. For grades 9–10, but open to grades 9–12.
A Cappella Choir. For grades 10–12
Chamber Choir. For grades 11–12. Chamber students must also be in the A Cappella Choir.
Sign up for an audition time: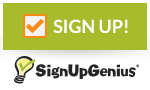 If you would prefer a prerecorded audition, please record yourself singing a favorite hymn or primary song and send your video to rswenson@ahsmail.com or 801-372-9465. Be sure to include your name and the grade you are entering.
All audition results will be posted on the front office window at 8:00 a.m. on Monday, May 16th.
Top 10 Reasons to Join Choir
Because you can—yes, even you! Research has shown that singing is a learned skill, not just an innate talent. Anyone can learn to sing and everyone who sings in choir leaves with a better voice. Even people who think they are"tone-deaf"can, with just a bit practice, learn to sing in tune. Many AHS Chamber Choir singers began as"tone-deaf"ninth graders.
Singing makes you happier. Researchers have found that singing can reduce stress and improve your mental health.* First-period choir is an excellent way to start the school day!
Singing makes you healthier. Researchers have linked singing with improved respiratory function and immune response and it is almost impossible to leave choir rehearsal without feeling just a little bit better!*
Singing helps you feel the spirit. Elder Bednar recently said,"I love to sing the hymns of the Restoration. The combination of inspired lyrics and majestic melodies helps me to learn essential gospel principles and stirs my soul."The spirit teaches and testifies through music, when words sometimes fail.
You can share your testimony. Powerful spiritual experiences can come when you are singing and testifying to others through music. Singing in a choir will prepare you for future opportunities to share the gospel in powerful ways with your musical talents.
You will make new friends. You will make life-long friends as you sing and create beautiful music together. Choir is a place where everyone feels loved and accepted.
You will develop life-long skills. Singing in choir will help you improve your voice and develop your ability to read music. You will carry this gift with you (and use it every Sunday at church) until the day you die.
You will be part of a top-notch organization. Did you know that AHS is home to one of the best choral programs in the state? AHS choirs have toured throughout the country; been invited to perform at state and national choral conferences; received prestigious awards; and have consistently earned top ratings at region and state choral festivals.
AHS supports multi-talented students. At AHS, we believe that students should pursue all of their talents. Athletic coaches understand the importance of fine arts and fine arts teachers recognize the importance of athletics. Coaches and directors work together to create policies and schedules that allow and encourage students to participate and excel in both athletics and choir.
Amazing performance opportunities. The AHS curricular choirs have performed on Temple Square, at UMEA state conferences (in St. George), and in Hawaii! The Heritage Youth Chorus (after-school choir) embarks on a tour each summer, performing throughout the United States.

*Visit https://www.healthline.com/health/benefits-of-singing#benefits for a summary of the most recent research on the benefits of singing.